OLM Converter – Your OLM to PST Partner
OLM to PST converter tool is the requirement for the users who want to convert Mac mail to PST. With our OLM file converter tool you will realize that you have come to the right place which convert your Outlook 2011 to PST. It provides you ease of performing OLM to PST Data Migration and perfectness in Export Mac OLM to PST. Using this OLM Converter to convert Mac to PST is a true joy even for a non–techie as this OLM file converter has a very easy instruction that help user to convert Outlook Mac mail to PST with full confidence. So now do not worry about how to convert OLM to PST file? Leave all your worries and queries regarding convert Mac OLM emails to Outlook PST emails on us. We are here 24X7 to support you on Mac Outlook OLM import to PST.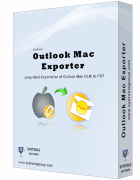 Unbiased OLM Export PST
Convert Mac Mail to Outlook PST
Outlook 2011 contacts to Outlook PST contacts
Convert Mac OLM calendars to Outlook PST calendars
Convert Mac OLM tasks
Email attachments Migration
FREE Trial – The Testing Ticket! Demo version of OLM to PST converter tool is available for FREE! You can download the demo version from our website for free This demo version of OLM converter will Convert up to 50 OLM file emails to PST. It doesn't allow to unlimited OLM import to PST as it's a trial version but it will give you an idea about how OLM to PST conversion will take place.
Convert Mac OLM Emails to Outlook PST Emails
Full Version at $ 129 only! Once satisfied with the trial version of OLM to PST Converter, you can purchase the full version of OLM to PST converter at an affordable price of $129 only. With full version, rest assured that you will witness an easy and quick efficient process of converting OLM file to PST format. With this small investment, you can get unlimited OLM export PST.
OLM to PST Converter Tool – Salient Features
Conversion of OLM to PST process does not affect any formatting like HTML.
Hyperlinks that are there inside OLM file emails text will also be retained while OLM export PST.
Preserves Meta data info or email properties during OLM import to Outlook.
Progress status of how much convert Mac mail to PST has been done will be visible over the software interface throughout OLM to PST conversion process.
Your Outlook Mac OLM file will be first read by our tool and then fully analyzed.
Path will be of user choice where the converted file will be saved.
As a default option, OLM file data will get transported into Unicode.