Outlook 2011 for Mac to Windows Live Mail For Easily Moving Email Data
Outlook 2011 for Mac is a well liked emailing application by all Mac users. All Mac users are using Outlook 2001 for Mac to do emailing task in mass without any trouble. Now when the users think about moving their email data into another place or another system, they usually take the backup of all items in Outlook for Mac Archive.olm file. The Outlook for Mac Archive.olm file cannot accessible with other emailing application apart from Outlook 2011 for Mac. Software easily Convert UNLIMITED Emails from Outlook 2011 for Mac OLM file to EML file format which simply imported with Windows Live Mail using Drag and Drop method

Convert Outlook 2011 for Mac to Windows Live Mail
Now, if you do not have the Outlook 2011 emailing application or destination place has Outlook Express or Windows Mail or Windows Live Mail emailing application, then the problem persists for you how to open or export Outlook 2011 for Mac Archive.olm file with any application all of above.
Download Demo version at Without Any Cost Outlook 2011 for Mac to Windows Live Mail Converter
Download the Outlook Mac Recovery Software Free and Order for Complete Migration: Outlook Mac Recovery software comes for FREE for All users who want to evaluate the software before going to full version purchase. The Demo will Convert 50 emails from Outlook 2011 for Mac OLM file to EML file format which can be successfully imported with Windows Live mail using Drag and Drop method. For Complete Recovery of OLM emails and SAVE them as EML format, order now the Full Version of Outlook Mac Recovery which is in $149 ONLY.
An Insight on the High lights of Respite Tool for Outlook 2011 to Windows Live Mail
The prerequisite check is of great help to remove the hurdles before starting the program
The option to maintain folder hierarchy will help to Recover and Convert the whole folder which is deep in the tree structure created by the user in OLM file
While name of EML file is given if it is selected Subject then the name will be given according to the subject of mail and if Guid is the choice then a runtime ID is created as the email name, which will be secure to avoid spying of emails
After loading OLM file and selecting the destination path where EML files should be stored, the Export process will begin and the Export status will be shown clearly and vividly with Exported mail count and current mail processed etc, which will give user a live experience of process in the back end of the tool
The completion of the process of Email Recovery from OLM to Eml format will be finished with the popup screen showing the message of Migration finished and where the EML files are stored.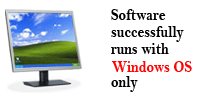 Convert Outlook 2011 for Mac to Windows Live Mail